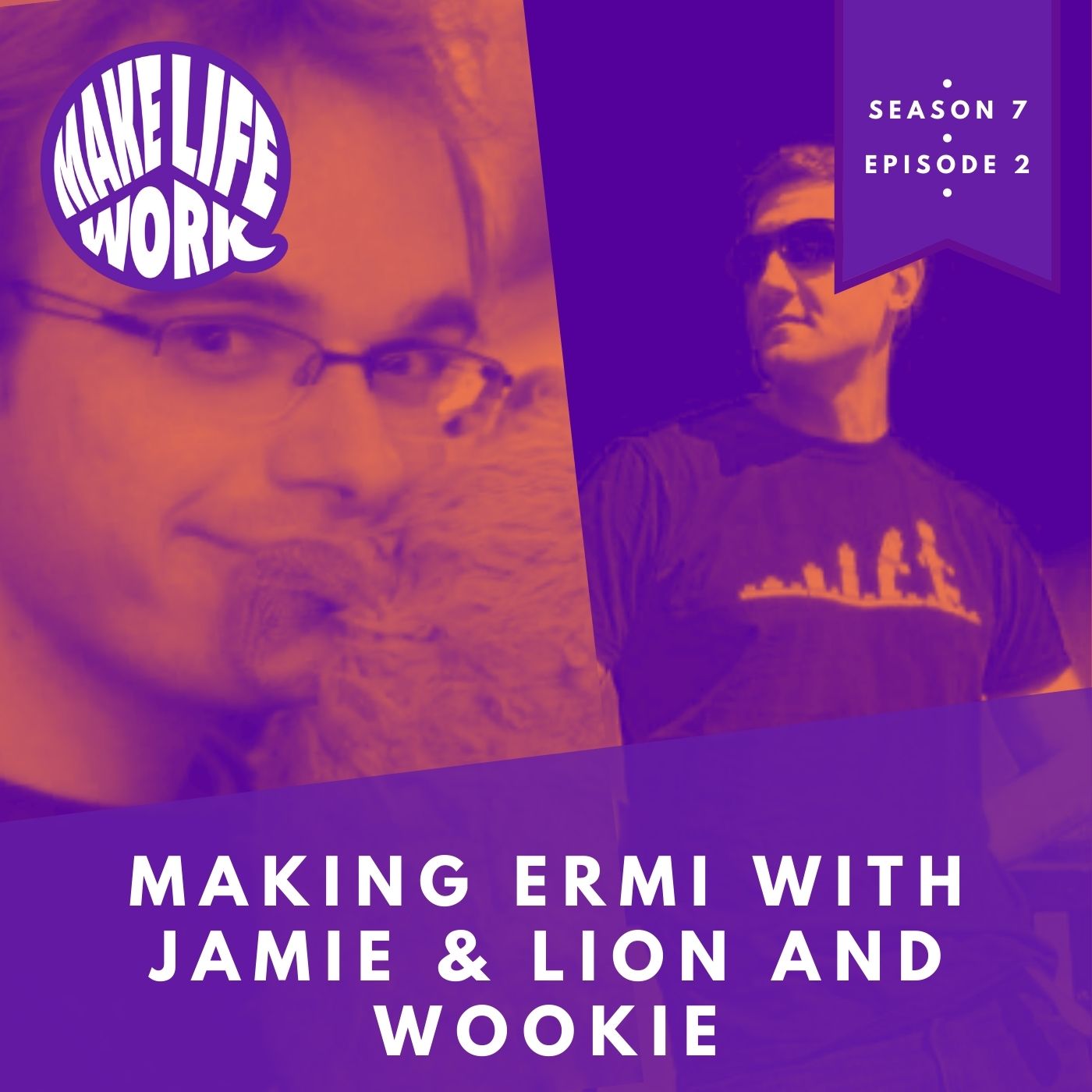 Making Ermi with Jamie, Lion and Wookie
Listen to S07E02 on:
Podcast player not here? Check out our subscriptions page
Jamie & Lion and Wookie (aka Jamie Knight and Mike Southgate) have used their individual skills to collaborate on fraud detection service Ermi, that is now used by many fin-tech providers worth $6bn of payments every day. Jamie is also autistic which he's put to good use making the BBC Sounds podcast, 1800 Seconds on Autism. Following several life-changing experiences and many years working together, they bring us some fascinating insights to their lives along with some brilliant advice on how to collaborate together as friends.
(Unfortunately, we had some technical issues with audio recordings so we've tried to make the most of secondary audio sources. Apologies for any audible nuances.)
Show Notes