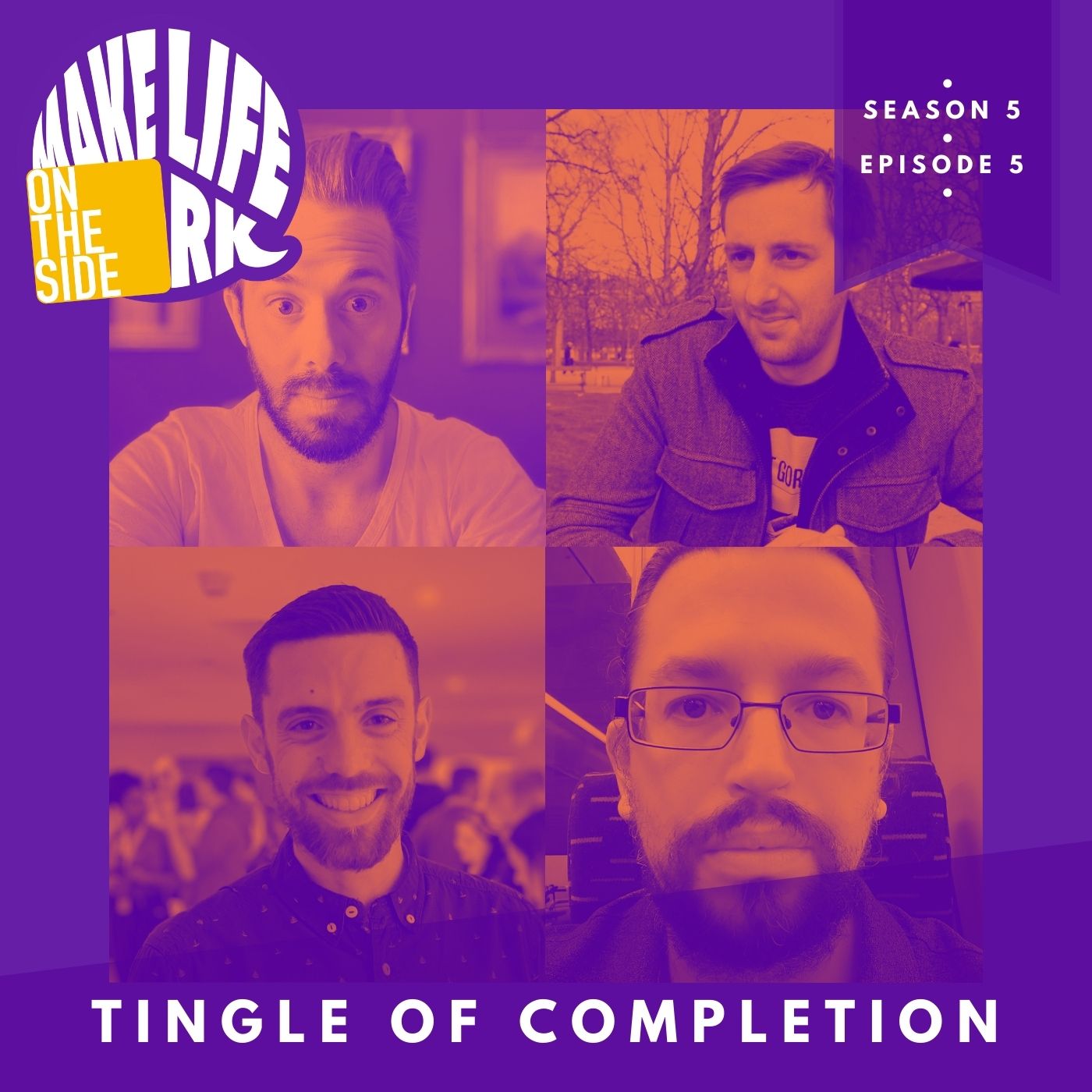 Tingle of Completion
Listen to episode S05E05
The one when Si, Sam and Mike invite Juan Fernandes to join the conversation about what motivates side projects and how to plan them out.
Season 5 Episode 5 brings another regular On The Side member to the panel discussion, Juan Fernandes - frontend developer from Suffolk UK.
This show was recorded with the new Zencaster Beta - a great web app for making podcasts with unlimited localised recordings plus new video facilities, all for free during the pandemic.
Show Notes
Introductions
Learnings

Mike: Going simple to simple isn't simple
Juan: Tailwind CSS & Alpine JS
Si: Don't run 10km after a month off

Q1: What is it about a project that drives you to work on it? Is it financial motivation, career progression etc?
Q2: How do you plan and prioritise your workload?
Wrap up